Regular price
$120.00 USD
Regular price
Sale price
$120.00 USD
Unit price
per
Sale
Sold out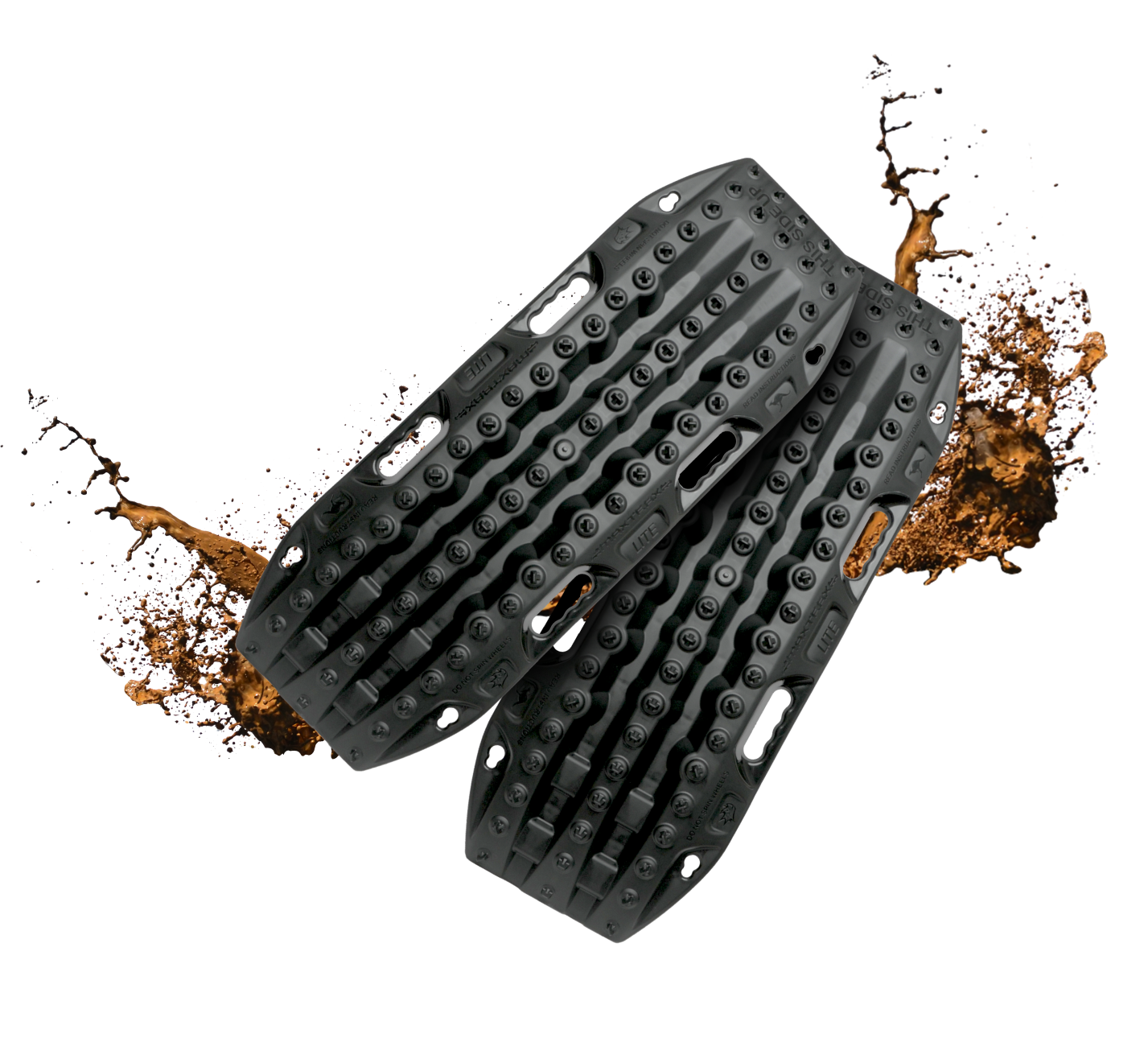 BUILT TO LAST, BACKED FOR LIFE
Quality matters, and that's why our MAXTRAX LITE recovery tracks come with the same lifetime warranty as the rest of our recovery boards. We believe in durability and performance, just like you do.
SLEEK AND NIMBLE DESIGN
Featuring our signature patented double ramp design, MAXTRAX LITE recovery tracks are quick and easy to manoeuvre under your tyres. The shovel at both ends ensures you can dig your way out of tight spots. 
On the shorter MAXTRAX LITE recovery tracks, you'll find four comfortable handles for easy handling and like all our boards, they stack together seamlessly with convenient mounting pin holes that double as linking points.
GET READY TO PACK THEM UP, LIGHTEN YOUR LOAD, HIT THE TRAILS, AND EXPERIENCE THE DIFFERENCE MAXTRAX DNA BRINGS TO YOUR ADVENTURE!
FAQ
Only MAXTRAX recovery tracks that are the same length can be stacked together, as mounting pin holes are located in each corner of the recovery boards. 

MAXTRAX LITE recovery boards are rated to 3500kg, while our MKII and XTREMEs are rated to 4500kg. LITE recovery tracks are perfect for lighter vehicles and lighter off-road needs.

LITE boards are 895mm while MKII and XTREMEs are 1150mm.

 


All MAXTRAX boards are sold as a pair (2).

LITE recovery tracks are ideal for lighter 4WDs such as dual cabs without a canopy like a Hilux, Jimnys, and SUVs.

Yes! As long as you're using your LITE recovery boards with the appropriately weighted vehicle (such as dual cabs without a canopy, Jimny, SUVs etc). In the launch video you can see the recovery tracks used in a variety of situations - climbing trees, mud, sand, rocks, and more. In Josh Collins's video he demonstrates the full flex of the LITE boards by driving his Hilux onto them against a rock!

 

We're working on global availability. We'll keep you posted on new locations!

You can find MAXTRAX LITE recovery boards online at MAXTRAX.com.au or at your local dealer.

LITE only comes in black, while you'll find a variety of colours in the rest of our range.

MAXTRAX LITE are made from impact resistant thermoplastic to achieve the lightweight construction. The rest of the range is made from our super-tough proprietary nylon blend.
Share
Pop-up link text
View full details